Handwriting analysis (also known as graphology), is the understanding of a person's personality, by examining their individual handwriting style.
What to look for when analysing your handwriting:
The picture below shows handwriting analysis of four members of the Focus team, with four very different handwriting styles and four very different personalities. The results were remarkable!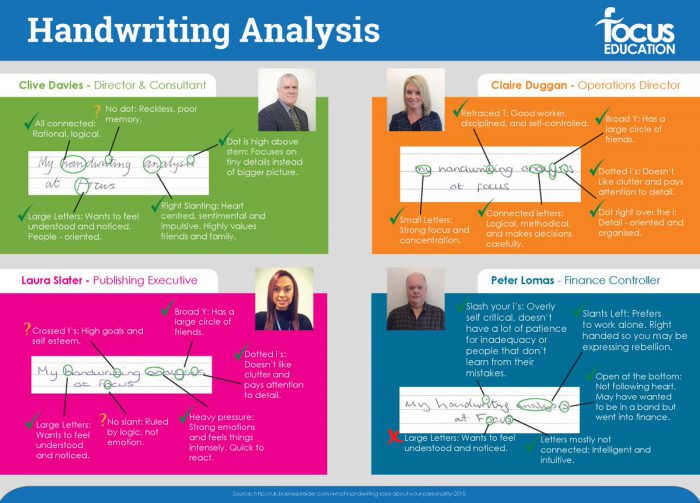 To read more about handwriting and the importance of it, please take a look at our latest Handwriting blog, follow our English consultant Ros Ferrara on Twitter @focusrosf or call the Focus office on 01457 821 818.
Related Products:
Shekina is the Digital Marketing Executive at Focus Education.