Key Assessment Criteria
We have provided teachers, subject leaders and school leaders with a useful document that looks at the key assessment criteria and helps teachers with the assessment of pupils' progress in primary schools. This particular document focuses on how well pupils are doing in history.  The simple and unique framework can be used for other subjects.
This was originally taken from our 'Key Assessment Criteria' CD Rom and book, by Simon Camby, there is a brand new version here.  Other assessment books can be purchased here. 
You will see in the document that the key assessment criteria for history have been devised in such a way that they can be applied in all settings, regardless of the agreed programme of study. These criteria allow teachers to assess how well children are developing as historians. You may wish to supplement these key assessment criteria with other criteria if you feel that this adds value. In particular, teachers may wish to add some history subject specific (knowledge) criteria.
In devising the key assessment criteria, judgements had to be made about what is considered age appropriate in line with the key stage programmes of study. These have been tested and evaluated by class teachers.
In presenting these criteria, there is no suggestion that this is the only 'correct' sequence; but rather a suggestion to help teachers plan and assess.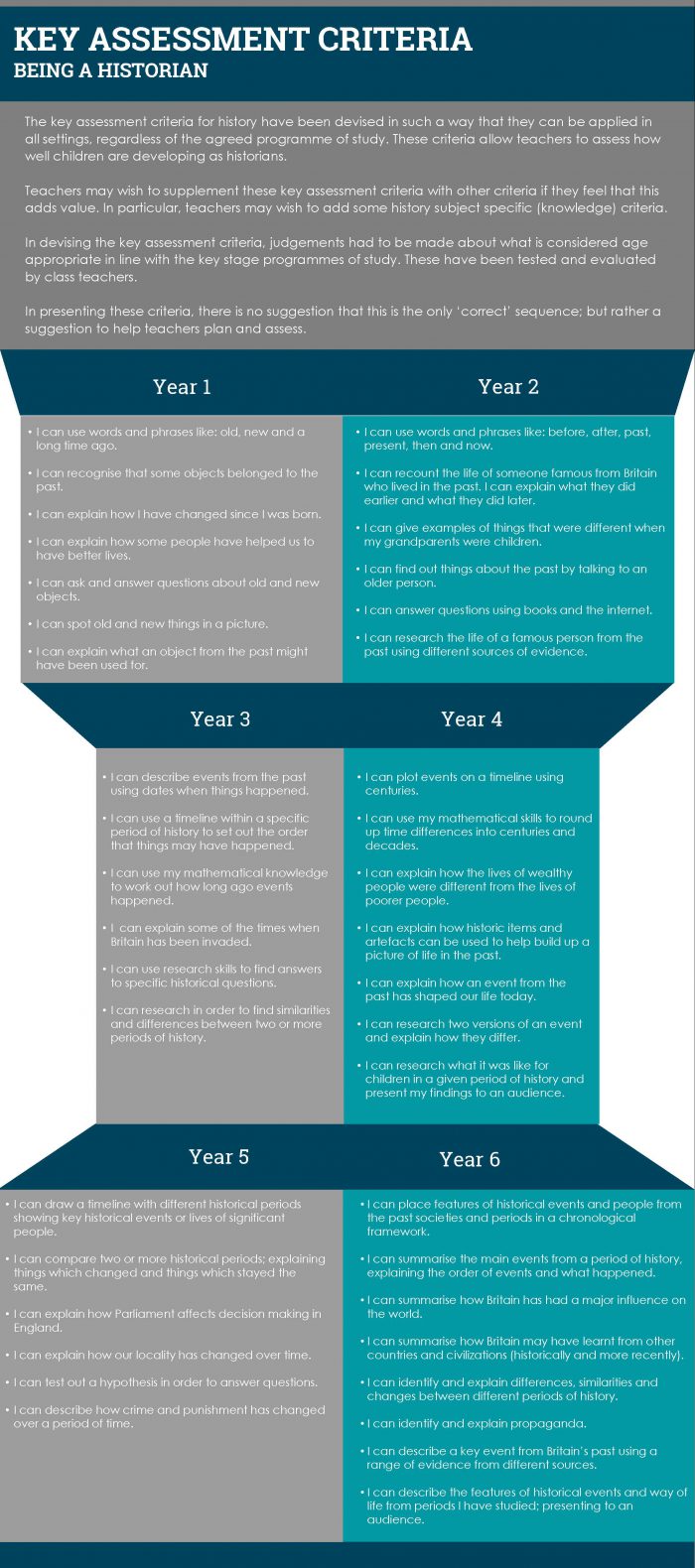 To read learn more about assessment in primary schools and early years, please take a look at our assessment blog, follow us on Twitter @focuseducation1 or call the Focus office on 01457 821 818.
Related Products:
Vicky is the Marketing Executive at Focus Education.